Greene County is the central hub of Midwest rail trails. You can start from Xenia Station and ride to the Greene County line in five directions. You can keep going and arrive in Dayton, Cincinnati, Piqua, Urbana, or London, Ohio. Not feeling quite that ambitious? Just take a leisurely pedal through the woodlands, prairies and wetlands of Greene County, then enjoy a community festival, some shopping, or just a cup of coffee in Yellow Springs, Cedarville, Jamestown, Spring Valley or Beavercreek.
You may think you hear the faint echo of a steam locomotive whistle on the old B&O or Pennsylvania Railroad, but the crossties have been replaced with asphalt, and these multi-use trails now provide one of the most popular public recreational opportunities of the modern era. We now travel these historic thoroughfares on our own power – we ride bicycles, walk, run or roller-blade through the countryside and small towns of Greene County, with only an occasional street crossing to remind us of motorized traffic.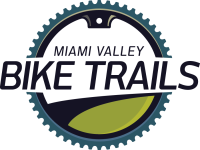 Miami Valley Bike Trails
150 South Miami Avenue, 45385, Xenia
Get Directions
Ohio's Miami Valley area offers an outstanding system of trails and bikeways for visitors. More than 340 miles of paved, interconnected trails stretch across ten counties surrounding the Dayton region. This makes the Miami Valley Bike Trails the largest interconnected trail network of its kind in the United States.
Trail users travel past museums and monuments, picnic areas and restaurants, and acres of parkland.