Paddling has never been so much fun.
Canoes: Bring your own or rent one
Experience: From its headwaters, the Little Miami River flows southwesterly for 105 miles before reaching the Ohio River. 86 miles of it are prime canoeing, featuring flat-water float with some challenging turns, fast water and breathtaking vistas and scenery.
Scenery: More than 340 species of wildflowers line the river. Above Clifton Gorge it's a small meandering stream. At Clifton Gorge State Nature Preserve the high dolomite cliffs provide an exceptional display of plants most common in climates much farther north. Moving south it widens until reaching Caesar Creek where bluffs as high as 300 feet line the river. Nearing Hamilton and Clermont counties, the flood plain widens to two or three miles in places.
Wildlife: The river hosts more than 87 species of fish, 36 species of mussels and numerous species of breeding birds.
Recent History: The Little Miami was Ohio's first designated State Scenic River and Ohio's first stream to be named a National Scenic River. And it's rich with relics of Ohio's recent past. Countless Indian villages flourished along its banks. Fort Ancient, a world famous mound builders' site is located on high bluffs overlooking the river.
Ancient History: Along the river Boreal relics such as Hemlocks and Junipers provide clear insight into Ohio's glacial past.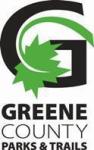 Jacoby Road Canoe Launch
789 Jacoby Rd., 45385, Xenia
Get Directions
937.562.6440
One of the most picturesque sections of the Little Miami National and State Scenic River flows through the Jacoby Road Canoe Launch. The 23-acre park is situated just a few miles east of U.S. Route 68, north of Xenia, south of Yellow Springs and west of Clifton. Primary access is from the south (Clifton Road to northwest on Jacoby Road). Ample parking and easy access to the river make Jacoby Road a popular launch site for paddlers. Excellent fishing and hiking, and you can reserve a primitive campsite.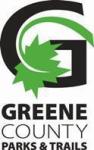 Narrows Reserve
2575 Indian Ripple Rd, 45385, Xenia
Get Directions
937.429.9590
The Narrows Reserve offers canoeing, fishing, picnicking and hiking through forests, meadows and ravines where you'll see an abundance of plant and animal wildlife. A great place for nature study, photography, and "roughing it" at one of our primitive campsites.
The Narrows Reserve lies alongside the National and State Scenic Little Miami River near the intersection of Indian Ripple Road and Factory Road in Beavercreek Township, just a few miles south of U.S. Route 35.
The Narrows Reserve Nature Center is located at 2575 Indian Ripple Rd., just west of the main Narrows Reserve entrance in Beavercreek. Please plan a visit to view the native plant and animal exhibits, tour the raptor aviary and the Greene County Beekeepers' Association Apiary. Hours are 8 a.m. to 4:30 p.m., Monday through Saturday (closed on Sunday until March 10). Naturalists may be away from the building so please call ahead before your visit: 937.429.9590. The Nature Center will be closed Jan. 1 and Feb. 18 for the holidays.